After years of sales and marketing for her own business, Lisa's life pushed her into a new direction where she could express her creative side. The result is "My Wine And Sushi Diet," two books (with a third on the way) that share the ups and downs of life, and the friends, food, and fun that can result if you go with the flow.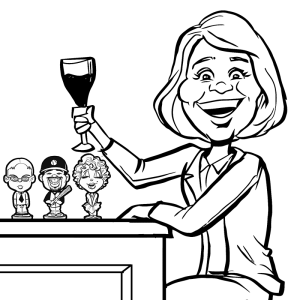 An avid golfer, motorcyclist, and lover of all things sushi, Lisa lives in Central Florida where she can enjoy her favorite pastimes while sharing stories with her faithful dog, Timon.
Each book offers a look at new challenges, solutions, and the general ups and downs of life everyone faces in one way or another. Whether you read My Wine And Sushi Diet books for fun or inspiration, you'll learn something new and find encouragement to follow your own path.