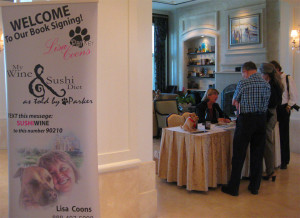 If you are having a community event, there is no better way to increase interest and marketing exposure than to include live book signings and meet-n-greet opportunities!
My Wine and Sushi Diet draws a lot of attention, and can help make your event a success!
Contact us for additional information and availability.